First Image: Short box jacket in a tweed check fabric with a front white edge trimming. Great little box Jacket it can be order with a high waist it skirt or with this simple dress.
Second Image: V neck front and back fitted dress in Black / White check. Tailored to make the most of your figure, this side panels will give a clean line to the silhouette.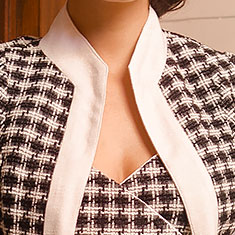 Rollover main image to view detail here
Book an appointment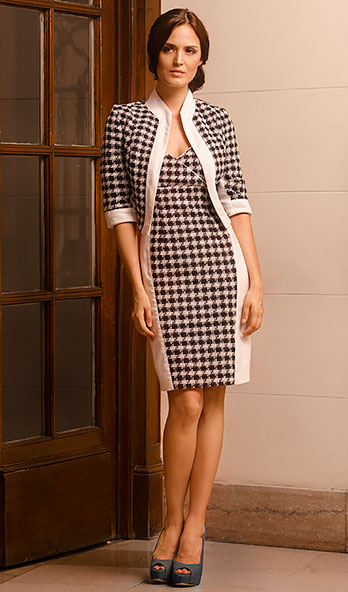 With over 20 years of experience designing, pattern making and tailoring, each individual bridalgown to any occasion wear we work in any size and shape. The ready-to-wear collection can be order up to size 24 or any other size and is done as a bespoke service.